Hello cuties! How was your day? Did you thought that you were going to do it better cumming to fraternityx ? Well, you were pretty inspired as we were going to update some new hot pics just for your watching pleasure and we thought we might divers things a little bit around here, so we were going to bring to you a fresh new threesome sex scene! What else could these two guys do once they noticed this blonde dude's hard and long cock? They both got pretty horny and it was time to get to work! And it was right after classes, so they were going to do something about it! Are you interested in seeing more from where this came from? In this case, you are invited to join our community and enjoy this lovely scene!
Wouldn't you be horny if you would have noticed that extra large tool cumming up and just waiting for you to taste it or take a bite? Well, these guys were ready to get started so in no time, they started to take their clothes off, so that in the end one of them was going to just lay there on the couch with his dick up, this other one was going to lay in the doggy style position and he was going to suck and slurp that large cock while he was gonna get his tight ass penetrated from behind! For this guy in the middle it was just like a dream cum true! How about having a look at what else happened over there? If you liked what you saw today and if you are interested in seeing more from where this came from, all you gotta do is join our community and enjoy!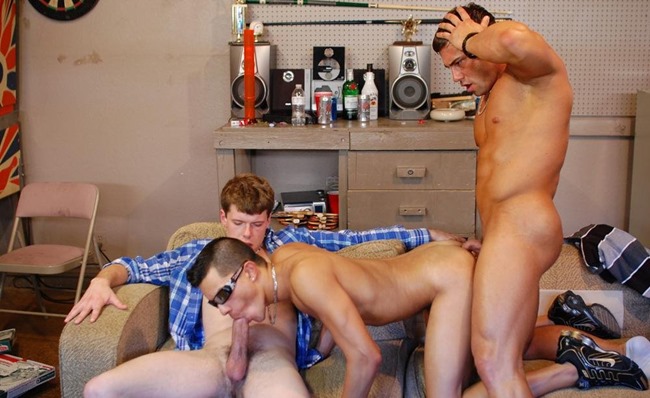 Check out these college jocks fucking their asses!